Nominations closing at 12 noon on Tuesday 19/12/2023
VOYPIC Women's Group
Highly Commended | Good Relations Youth Award (Under 25)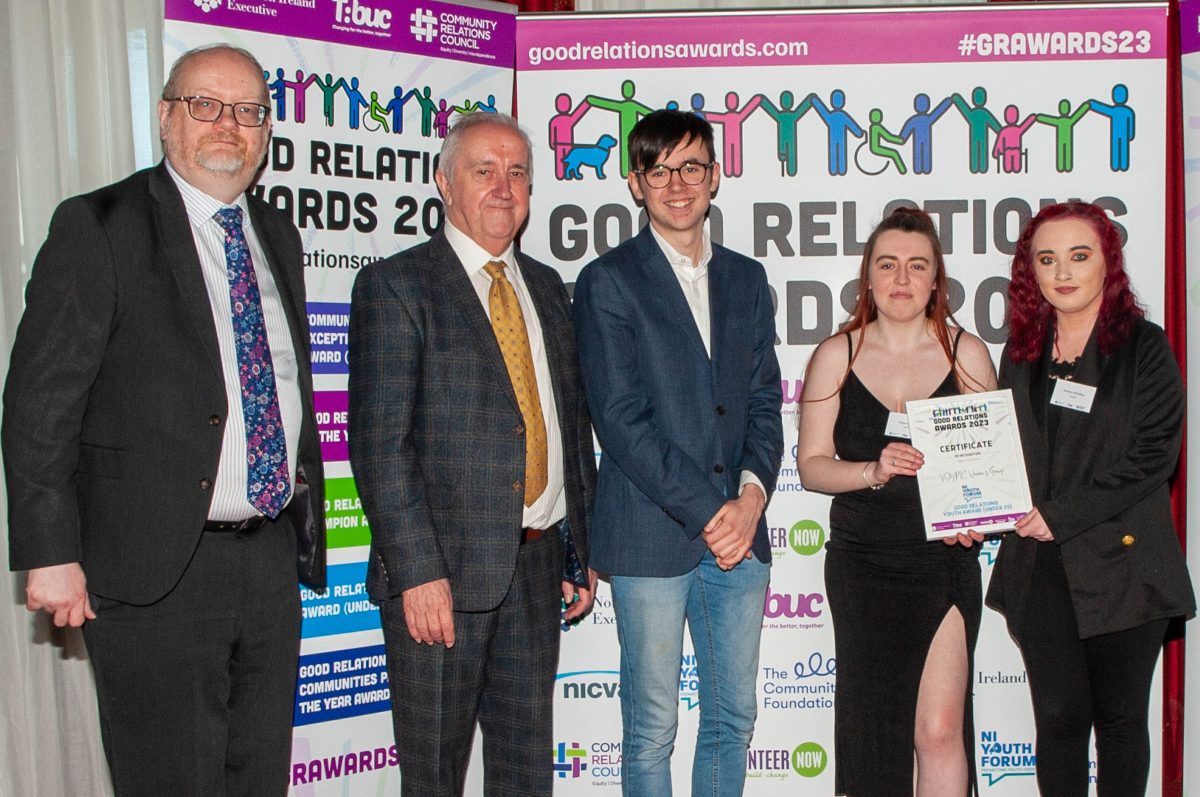 VOYPIC was created in 1993 by a group of children and young people in care and supporting practitioners.
The organisation is an independent children's charity that promotes the rights and voice of children in care and young people leaving care.
The organisation believe that every child in care should feel safe, valued and loved, and every young person leaving care should do so with dignity, respect and thrive into adulthood. They provide help, support and advice to children and young people up to the age of 25. Using a strengths-based approach, they strive to reach out to children and young people and make a real difference in their day to day lives.