Awards Presentation was on Tuesday 07/03/2023
Tada Rural Support Network Geraldine Lawless (Chair)
Highly Commended | Good Relations Connecting Communities Project of the Year Award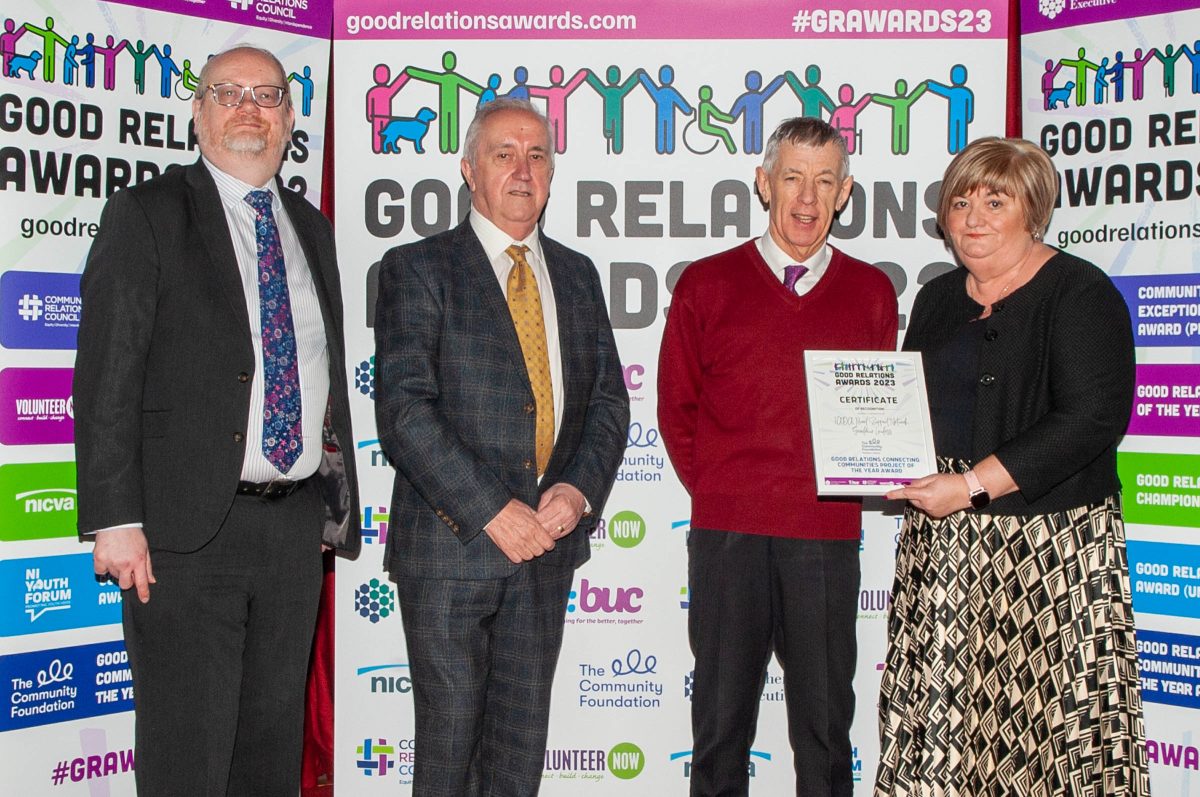 TADA Rural Support Network is a voluntary community group made up of 10 voluntary board members, the Chairperson of the organisation is Geraldine Lawless. TADA have over 20 years experience of providing tailored support to Identify and meet the needs of local rural community groups. TADA work in partnership and have a good positive relationships with a wide range of statutory and voluntary agencies and as such we can offer better access to services, improve quality of life of rural people; providing training for group development and organise networking events to bring communities together to
support rural regeneration. TADA is one of seven Rural Support Network providers in Northern Ireland awarded the DAERA Rural Community Development Support Service contracted to provide local community development support and advice
service to the rural communities, supporting the sustainability of vibrant rural communities, by providing information, advocacy, capacity building and partnership working.