The 2023 Awards took place on Tuesday 07/03/2023
St Johns and Killowen Primary Schools pupils Coleraine
Highly Commended | Good Relations Youth Award (Under 25)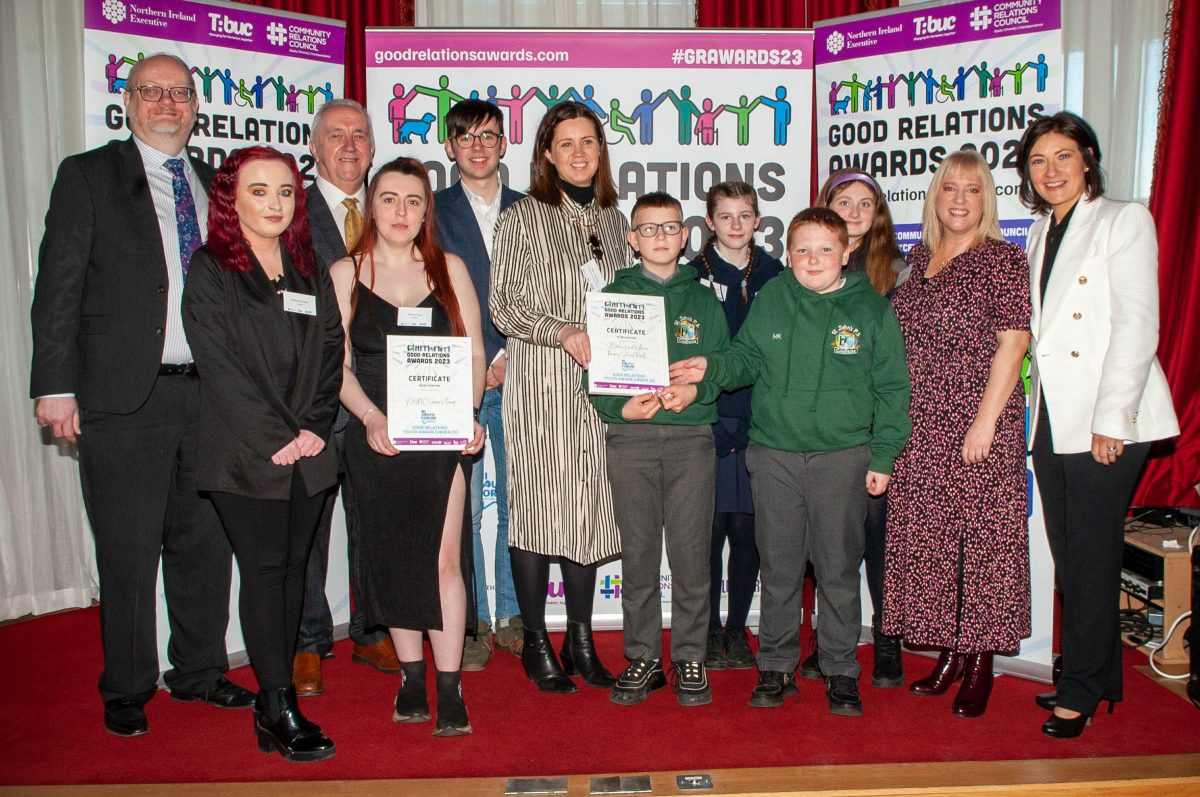 St Johns and Killowen primary schools in Coleraine are shared education partners and work together regularly on good relations and community cohesion projects.
Their principles Helen McDonnell and Arlene Moon have worked tirelessly to promote their shared ethos and have developed a successful relationship between the schools in their work to create and celebrate mutual understanding and community cohesion.
It is clear to see the commitment of the pupils and the teachers to advance Good Relations in the area and they recognise their part in this, participating fully and enthusiastically in bringing their learning out into the wider community.