The 2023 Awards took place on Tuesday 07/03/2023
Dr Mukesh Chugh
Highly Commended | Good Relations Volunteer of the Year Award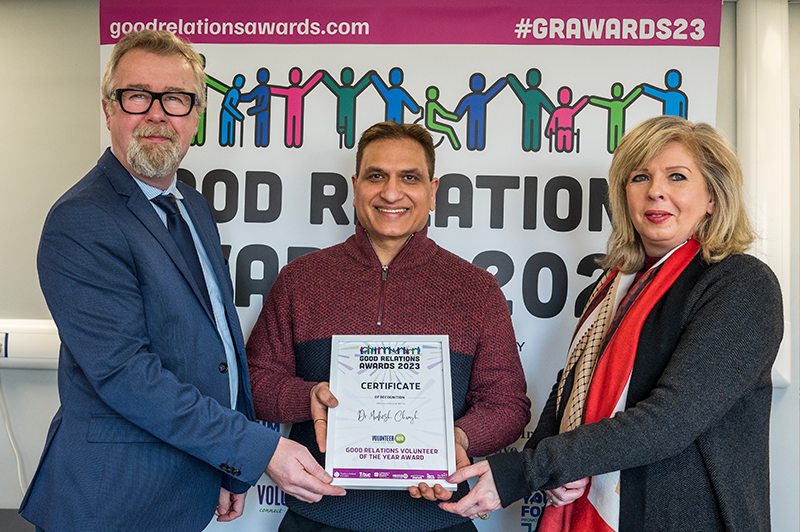 Mukesh started a community group Indian Hindu Association which has successfully organised many festivals and community gatherings. He has conducted workshops in schools and colleges about Indian art, culture and heritage to promote interfaith harmony.
Mukesh has gone above and beyond to make a lasting impression on Community Relations in the Northwest. For example, his inspirational and persuasive efforts have been recognised over the years for the following: – Mayor's Volunteer Recognition Award at the Guild Hall in Derry/Londonderry.
– Derry Journal People of the Year Award for contribution to arts and culture.
– Finalist in Supervalu Superstar Award for going the extra mile in community work.
– Key Worker of the year 2021 from Derry Journal.