The 2023 Awards took place on Tuesday 07/03/2023
Adekanmi Abayomi
1st Place winner | Good Relations Volunteer of the Year Award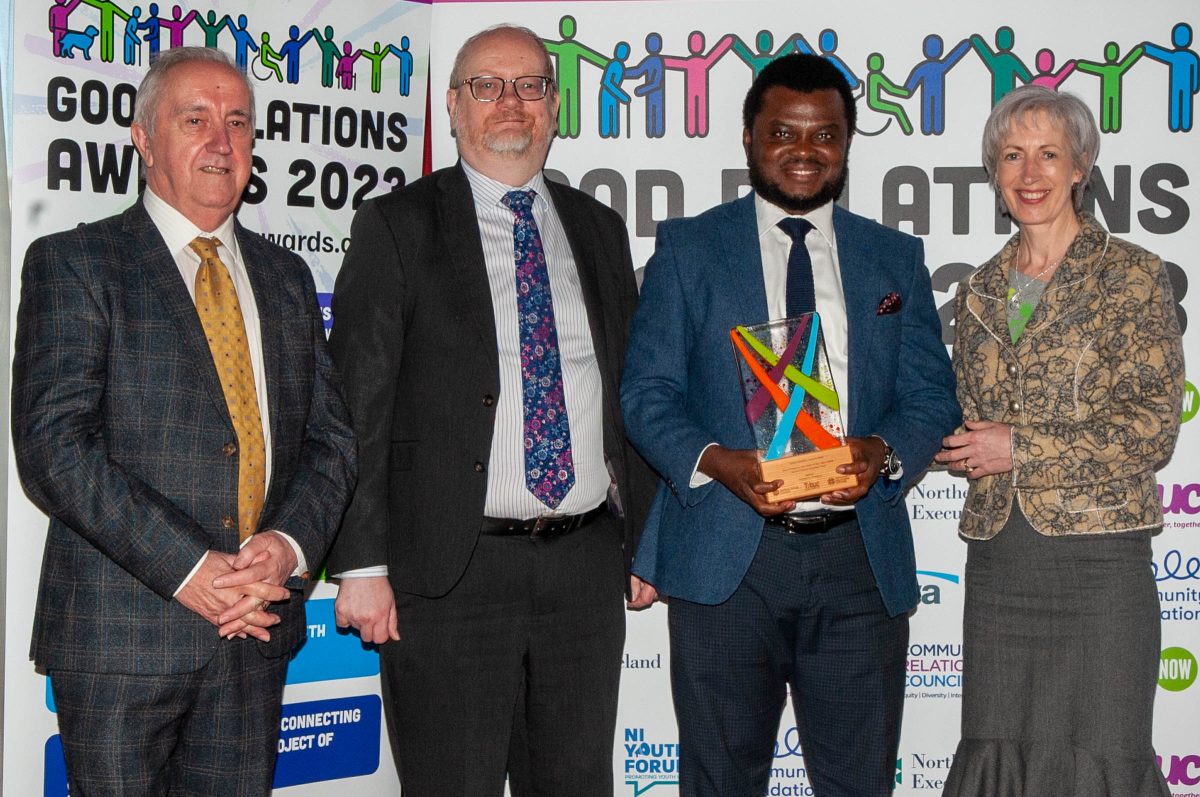 Adekanmi Abayomi, LLB (Hons) is the Founder and Chair of EMSONI – Ethnic Minority Sports Organisation Northern Ireland.
He is a Social Justice Advocate and a Barrister and Solicitor of the Supreme Court of Nigeria. As a long-term racial equality activist, his campaign work, promoting good relations and equity through sports remains precedence for policy makers to leverage upon in formulating equitable strategies for all, providing a voice for the marginalized to achieve justice and fairness within and beyond legal and policy frameworks.
Adekanmi is an astute volunteer with multiple awards for his voluntary contributions to the promotion of social action, social justice and community cohesion, diversity in sport and sport development in Northern Ireland. His work with EMSONI and other community led initiatives is focused on the principles of empowerment, human rights, social inclusion, social justice, self-determination, and collective action.