The 2023 Awards took place on Tuesday 07/03/2023
Aaron Smith
1st Place winner | Good Relations Youth Award (Under 25)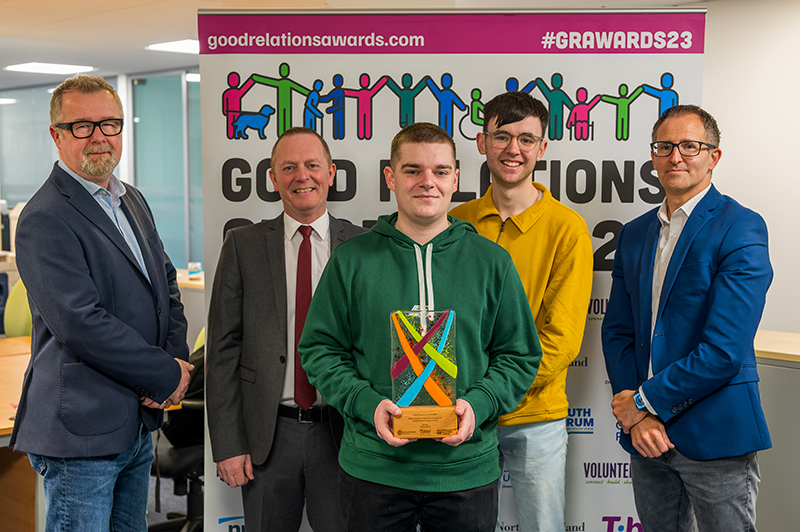 Aaron has been involved in Youth work for over 6 years, having been initially a Young Leader then an Ambassador on the Uniting Communities through Sport and Creative activities T:BUC Programme. He has now gone full circle in his leadership and good relations journey having secured employment as a Youth Mentor on the T:BUC Uniting Communities South Belfast Programme.
Aaron has worked as a youth worker in both voluntary and community sectors across all communities in Northern Ireland and is currently developing an international programme for Cyprus, which aims to promote human rights and inclusion through sport.
In 2019, Aaron took part in Camp America in New York as a youth instructor and counsellor working with inner city young people in Harlem, encouraging better relationships and challenging their views on violence.
Aaron took part in One Young World in 2022, where he spent one week in Washington DC completing homelessness awareness and working directly with homeless shelters to provide a service.